When you are in the market for a new garage door opener, there are many that will cross your path. Unlike what most people assume buying a new garage door opener isn't a matter of just getting one you can afford or the cheapest one available. You need to think of this purchase as being something beyond the merits of price. You'll always want a garage door opener that's going to make your life easy and save money in the long-term.
As professional garage door repair technicians, we are often asked by clients which garage door opener will work best for them. That's why we've decided to outline our answer in this article.
Make Safety Your Priority
Garage doors are some of the heaviest machines in most homes, which makes them dangerous. If the door is functioning abnormally, it can come down on you or your property. That's why you'll always want to choose a garage door opener that has a full suite of safety features. At the very least, you'll want it to have a manual stop button, motion detectors and an auto-reverse feature that pulls the door back up if there is something in its way.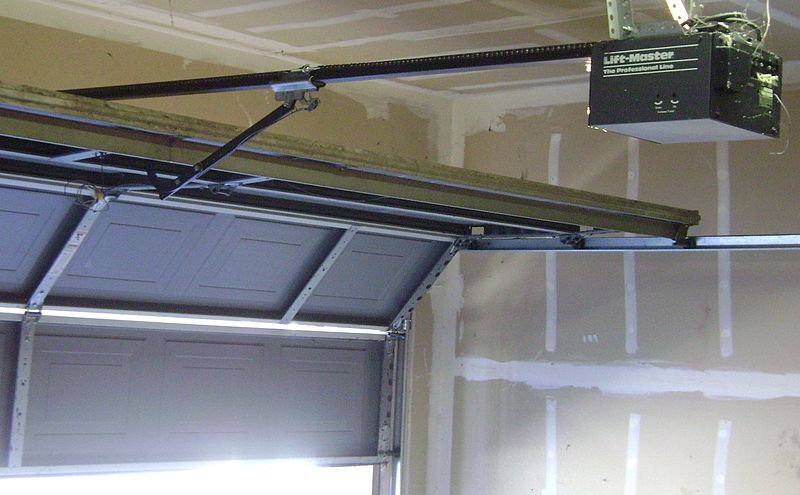 What Type of Garage Door Opener Do You Prefer?
Today there are many types of garage door openers from which to choose. You can buy one with a chain drive, screw drive, belt drive, or a direct-drive opener. Each type has its own set of pros and cons. Take the chain drive garage door opener for instance which is quieter and tends to be smoother compared to others.
You will want to factor in the maintenance involved with the garage door opener into your decision. A chain-drive opener, for instance, and a direct drive opener will require comparatively less maintenance owing to fewer moving parts. If you are not sure which one to buy perhaps consult with a professional service like us.
How Much Power is Enough for You?
All openers are relatively strong, but some tend to be stronger than others. You will want to buy a garage door opener that combines the strength of the garage opener with durable workmanship which will offer the best safety. If you have a garage door opener with a high horsepower rating, it should be able to tolerate extended operation which reduces the wear and tear on the springs. Furthermore, garage door openers that have a higher horsepower are made from much more durable parts and consequently last longer.
Conclusion
When it comes to buying a new garage door opener, you will be spoilt for choice. However, you need to look past all the fancy features and focus on durability, safety and ease of use. That will help you find an opener that offers you the most bang for your money. Not to mention that it will not cost you as much to maintain in the long-term.