Elite® Garage Door, Repair & Installation Services In Harper Woods, MI
Americans invest hundreds of dollars on domestic security.  Everything from the latest alarms to infrared fences is installed to keep homes safe.  However, many overlook the role of a robust garage door. It is perhaps overlooked because it is so dependable that it is easy to forget its there.  Most people will not realize that their garage doors are one of the most important security features.  Though many end up realizing just how essential it is to invest in a good garage door with regular maintenance when the door fails.  But when the garage door fails, you need to take the time to hire the most professional Garage Door Repair In Harper Wood MI.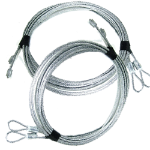 Elite Garage Door Completes Every Job – No Problem Impossible to Fix
Professional Garage Door Repair Service
A Professional Garage Door Repair Service can help you save hundreds of dollars in the long-term.  The reason why a professional service will save you money is that they have the experience to repair the door so that it does not give you any more trouble.  Also, all parts replaced are by quality aftermarket ones which are known to be reliable.  Though the million-dollar question is which garage door repair service is the best?
Garage Door Repair Services in Harper Woods MI At Your Doorstep
We understand that not everyone has the expertise or the time for that matter to maintain their garage doors.  Usually, a lack of lubrication and regular checkups by a professional is the cause of an apparent sudden failure of the garage door.  However, when the garage door does not work, you need to hire a professional service because a low-quality one will only make things worse.
Elite Garage Door Repair and Installation is the go-to service for all things garage door related.  We have been in this industry for over a decade, and our certified professionals can repair any problem.  What's more is the fact that they come entirely prepared to tackle anything.  Working as a team means that they can fix the problem you're facing in no time!  Plus, once they are done you are backed by a 90-day workmanship guarantee.

No Problem Impossible To Fix
We know that some garage door repair in Harper Woods, MI may only specialize in certain types of repairs.  Also, less experienced services will state that they can't fix the problem or will incorrectly tell you to replace the entire garage door opener or the door itself.  Our motto is that if nobody can fix it, we can!  The reason is that we've fixed otherwise unfixable problems for dozens of home and business owners over the years.

In an Emergency? Contact us!
If you find yourself in a situation where you need help with the garage door, then don't attempt to do it yourself. Contact our professionals who will be at your door within no time. Our emergency services function 24/7 and will arrive with everything needed to resolve the issue. What's more is the fact that we permanently fix the problem so that you're not bothered by it again or need to spend more money on it the following day. Call our professional garage door repair Harper Woods MI today!