Elite® Garage Door, Repair & Installation Services In Dearborn, MI
When it comes to garage doors, we all expect them to work flawlessly.  As the most significant machines in our homes they require regular maintenance to ensure their flawless functioning.  Most garage doors fail to owe to not being maintained properly.  Homeowners have no idea as to what needs to be done to ensure that their garage doors are reliable.  That is where professional Garage Door Repair In Dearborn MI comes in.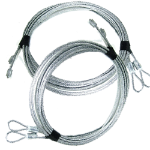 Elite Garage Door Completes Every Job – Satisfaction Guaranteed!
Professional Garage Door Repair and Installation Services
As professional Garage Door Repair and Installation Services, we help homeowners maintain their garage doors for flawless and reliable functioning. Our services include preventive maintenance, repairs of all types of issues and installation of new garage doors.  When you hire our experts, you can be sure of excellent quality work across the board that comes with a guaranteed!
Garage Door Repair in Dearborn, MI Made Easy
Your garage door is something that needs to work, and when it does not that can lead to frustration.  Most people are often left baffled as to why their garage door had stopped working when it was perfectly fine a few hours ago or the previous day.  When stranded and in need of help you should always call the most professional garage door repair service.

Garage Door Opener Repair and Replacement
At Elite Garage Door Repair & Installation in Dearborn, MI we are just one call away.  Our team consists of the most experienced, certified and insured professionals.  Each professional has spent over a decade in this industry and over the years have fixed everything from broken springs to garage door openers.  The team also arrives with everything needed to fix any problem.  Whether parts need to be replaced or existing ones fixed, we have the tools, expertise and replacement parts at our disposal.  So, we never waste time and get right to work.

Every Job Backed by a Warranty
How do you know that a professional you're hiring is good?  Most homeowners don't, and so they trust that the professional they are hiring is as good as any other.  The problem is that most are not and those that are tend to be expensive.  But even the most costly services don't back their garage door repair with a warranty.
At Elite Garage Door Repair & Installation we back our work with a solid 90-day warranty.  The upside to this warranty is that you have the peace of mind knowing that we've done an excellent job and if the problem resurfaces we'll fix it for free.  Our long list of satisfied clients is a testament to the fact that we deliver on our promises.
Call the Pros Today
Excellent garage door repair and installation services are hard to find. However, we are not!  At Elite Garage Door Repair & Installation we are just one call away.  Our team of experts works in shifts catering to all of our clients.  Also, if you are in a hurry because the garage door is stuck and you're getting late our emergency services are on standby.  Our emergency services will arrive in a few minutes to fix the problem you're facing.