Elite® Garage Door, Repair & Installation Services In Hamtramck, MI
Have you been searching for an expert Garage Door Repair In Hamtramck MI that you know will do a good job?  Then you've come to the right place.  At Elite Garage Door Repair & Installation we are one of the most reputed services in the area.  Over a decade of serving hundreds of home and business owners has meant that you can trust us when it comes to quality, durability and expert services.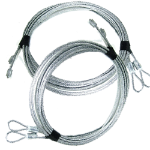 We Enjoy Fixing Garage Doors – Elite Garage Door
We Enjoy Fixing Garage Doors
As a family-owned business, every one of our family members is part of the team and shares in the joy of Repairing Garage Doors.  We are passionate about the latest and most high-tech garage doors, but that does not mean that we don't fix older doors.  As a matter of fact, we still get the majority of calls from homeowners with older model garage doors.
Every one of our professionals is duly certified and insured.  Each person on our team has been with us for at least five to seven years.  So, they know how to troubleshoot and fix any problem.  The fact that they can fix any problem means that you can sit back and be assured that there is nothing to worry about.

Swift Garage Door Repair in Hamtramck, MI
When you call us to repair your garage door, our team comes with everything needed to fix the problem. Whether parts need to be replaced or fixed, you can bet that we'll have the parts to ensure that the problem is taken care of right away.  There is no need to wait for our people to procure the replacement parts for your garage door.  So, that's a saving in time and effort right there for home and business owners.  The other perk of our service is that we work as a team which means that the problem is solved in the shortest time.  Plus, we determine the root cause of the issue, and that fix that too so that you're never bothered by it again.
The average time it takes to fix a problem is around an hour.  Though some issues may take longer to fix.  That said our goal is not to make a quick buck but to ensure that you never face the same problem again.  It is for this reason that we back the work we do with a 90-day warranty.

Call Us At Any Time
If your garage door has malfunctioned and consequently require experts at your location then call us without hesitation regardless of the time of day. You can trust that our garage door repair Hamtramck, MI delivers on its promise of budget-friendly expert services.