Professional Garage Door Maintenance Services
Garage Door Maintenance is the key to ensuring the long-life of your door.  Consider the fact that the garage door is arguably the biggest machine, with a moving part in your home.  It opens and closes perhaps multiple times a day, 365 days a year.  However, to ensure its continued and smooth operation it requires maintenance and regular preventive care.  You can either choose to perform maintenance and care on your own, or you can hire professionals like Elite Garage Door.  Most people may opt to do it themselves to save money, but the drawback of that is it requires time, and you may still not be able to service the door properly.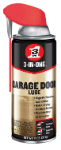 Elite Garage Door Provides Professional and Specialized Garage Door repair and Maintenance
Elite Garage Door's Professional Maintenance
Elite Garage Door provides professional and specialized garage door repair and service.  The significant difference between our professionals maintaining and servicing your door and you doing it yourself is that we have a lot of experience.  We also have the right set of tools which allows us to quickly take apart certain parts of the door and put them together.  Plus, we can reach areas which are otherwise unreachable by regular people.   The other reason to hire our professional garage door maintenance service is the fact that we back our work with a warranty.  All work we do comes with a 90-day guarantee so you can be sure that we have done an excellent job.  Also, if you do see a problem with our work, our professionals will return right away to rectify the situation.  Though we've never been called back by a client.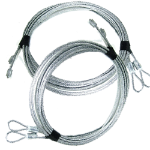 We Also Diagnose Potential Problems
When we are servicing your garage door, our professionals are also inspecting it for potential problems.  The goal is to spot any possible issues and fix them before they become a hassle. If we detect any significant issues, those are reported to you.  We will only fix the problems once you have approved it.  However, in our years of providing professional Garage Door Maintenance, we have rarely come across issues with new garage doors.  So, if your garage door is less than five years old and maintained by professionals, then you shouldn't experience any problems for a very long time.  In a way, regular maintenance helps maximize your investment in a high-quality garage door which is also imperative to your security.
Don't Attempt Servicing Yourself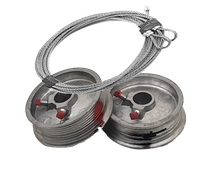 Apart from external lubrication and the removal of rust homeowners are strongly advised against extensive DIY servicing and maintenance.  Most garage doors are spring loaded, and the slightest mistake can cause personal harm.  It can also cause damage to your vehicle and other items. Also, replacing these high-tension springs is not easy and requires experience along with special tools.
If you need professional garage door maintenance, then call professionals like us.  We will arrive at your door within a couple of minutes with a team that knows what they are doing.  Plus, they will work with minimum intrusion and will be done before you even know it!  So, call Elite Garage Door today to hire our professionals.
Call Elite Garage Door Today At (313) 335-3509
Schedule Your Maintenance Service Now!