Emergency Garage Door Repair Services
We have all experienced a malfunctioning garage door when least expected.  Often it is at the least convenient time.  However, our Emergency Garage Door Repair specialists are always on standby and are one call away.  Our specialists will arrive at your doorstep within minutes with everything they need to fix the problem in the shortest time possible.  Also, no matter the size, model or type of garage door they can handle everything.  We promise efficient, professional and prompt repairs.

Elite Garage Door Provide Emergency Residential Garage Door Repair
Fast Response For Emergency Garage Door Repair
As a homeowner, the garage door you installed was to make parking and driving away from your home quick and convenient.  Almost every homeowner has some electric garage door because it is convenient and saves a great deal of time.  However, the Achilles heel of most modern garage doors has to be their spring.  The spring can break when you least expect it.  It can be night, early morning or mid-afternoon and when that happens, the door will refuse to open.  Also, if it happens at night, you need it fixed before you have to drive off to work the next morning.
At Elite Garage Door we understand your emergency, and we also want to save you time.  Unlike other services, our emergency garage door repair professionals will rush to your home and start examining it right away.  Once we find the problem, our team will get right to fixing it.  Our goal is to ensure that it is a permanent fix and not a temporary solution.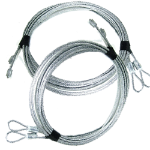 Why Call Elite Garage Door?
We are a leading Garage Door Repair Specialists with years of experience in this industry.  Over the years we have fixed hundreds of electronic garage doors across the state.  Below are a couple of more reasons to call us when there is an emergency:
• We have over a decade of experience fixing all types of garage doors with an A+ rating.
• Our team travels with an extensive inventory of garage door parts. Plus, they arrive at your home with all the material necessary to fix the problem. Our list of parts includes openers, cables, remotes, circuit boards, springs, gears, seals, and belts, etc.
• Our emergency garage door repair services are competitively priced but without comprising the quality of the parts we use nor the experience of our professionals.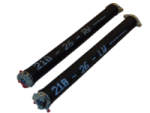 Never Take a Garage Door Yourself
Many people may be so frustrated with their garage door's failure to the point where they may attempt to fix it themselves.  We strongly advise against performing any garage door repair yourself because it's dangerous.  It can even be life threatening especially if the spring or cable snaps.  Plus, you could be doing permanent damage to the garage door without even knowing it which could result in it becoming unsafe for use.
Elite Garage Door saves you the frustration with our emergency garage door repair services.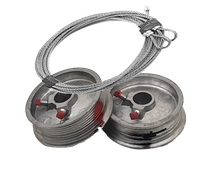 Don't Waste Any Time So Call Us Right Now At (313) 335-3509
Schedule You Service Now!